The urban electric car that challenges conventions and brings emotions.
In 2025 we will launch the CUPRA Raval – our urban electric car. A vehicle that will take CUPRA far beyond its traditional boundaries. The CUPRA Raval, initially presented as UrbanRebel, is driven by emotion, designed, and developed for a more rebellious electric world.
The front-wheel drive urban electric car uses the Volkswagen Group's MEB Small platform to deliver an emotional, high-performance urban vehicle.
The 4.03m long vehicle is a hero of sustainability, integrating advanced recycled polymers and bio-based materials to push the boundaries of what is achievable, and deliver a more environmentally conscious vehicle.
Mixing 3D printed and 3D knitted manufacturing approaches with parametric design to improve performance and value perception.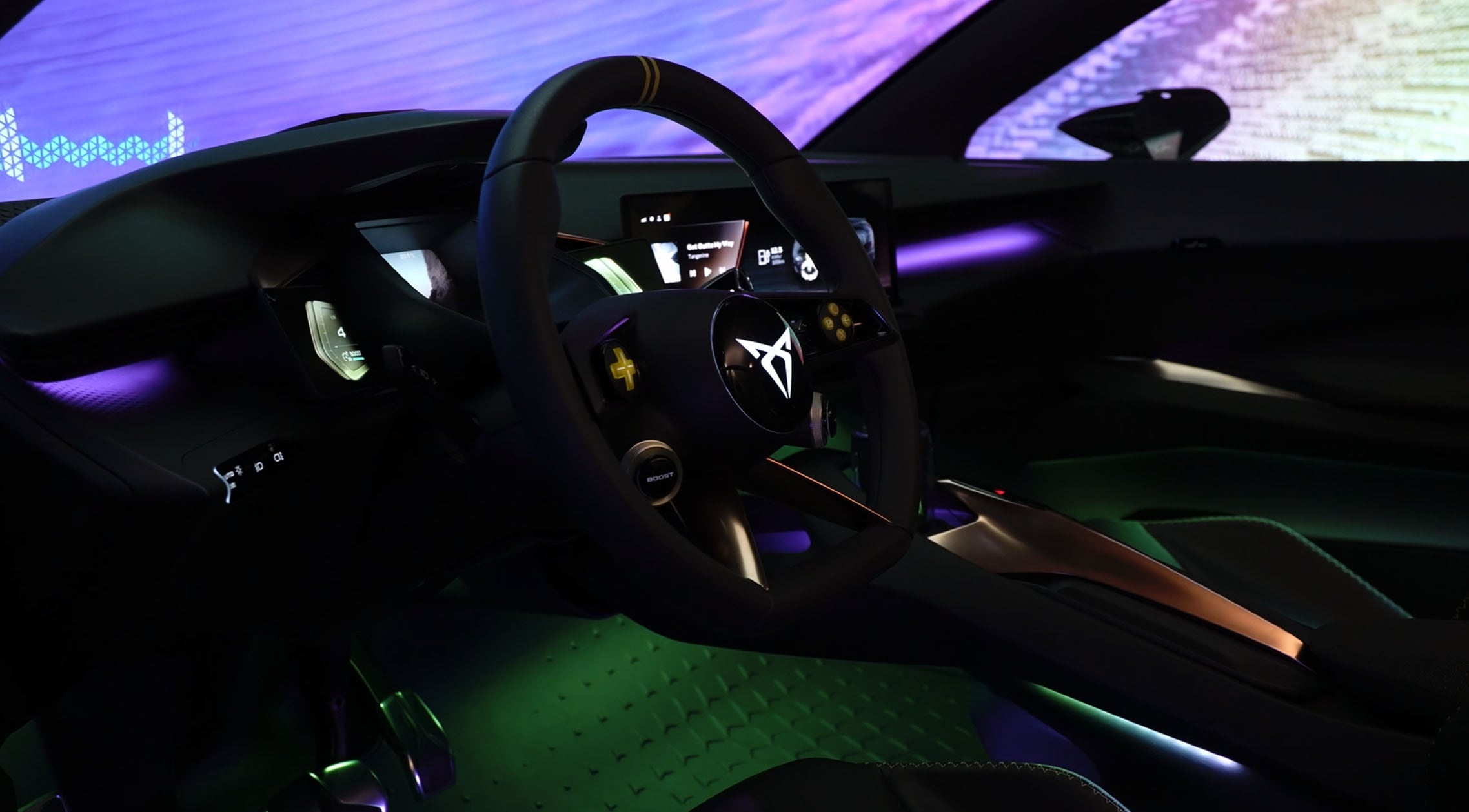 Lightweight design both in the exterior and interior help the vehicle's 226PS (166kW) electric motor and battery pack push the urban electric car to 100km/h in just 6.9 seconds and give it a range of up to 440km (range version).
Designed and developed in Barcelona, the CUPRA Raval will be launched in 2025; production is planned in Martorell, subject to the Strategic Project for Economic Recovery and Transformation program (in Spanish, PERTE) for the Electric and Connected Vehicle (in Spanish, VEC).
"The UrbanRebel is more than just a car to us. This is the model that will democratise urban electric mobility. Accessible and sustainable, this will be the next generation's entry into our range.", said Wayne Griffiths during the Impulse event.
Check out the latest CUPRA news presented at the Automobile Barcelona
The past, present and future of mobility in Spain